Mission
RCC was founded in 2010 with one mission: to provide professional, prompt and effective mental health counseling to help clients achieve their best in all areas of their lives.

Vision
To create a community of healthy and engaged members working to enhance their lives, bonds and satisfaction, one person at a time.

Values
RCC strives to treat each person with compassion and respect. We believe in maintaining the highest quality professional services catered to each person's individual needs with a focus on respect, understanding and measurable outcomes. We celebrate multicultural awareness and value each individual's contribution to society.
We believe in giving back to the community. We donate 10% of all company revenue to support local and national causes which promote social justice, fight poverty, enhance education and lend support to those in need.
From the moment you contact us you will see how our caring and respectful staff handles your questions with sensitivity, confidentiality and professionalism.
Should you ever have any concerns or questions about our services please contact our Director of Operations, Joseph Tropper directly via email or phone (443-929-1801) and he will personally see to it that your concerns are addressed and resolved in a timely manner.
Meet Our Staff Clinical Staff
Dr. Michael Freedman, MSW, PhD, LCSW-C • MINDFULNESS GURU
Founder and Clinical Director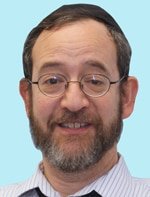 Role
Administrator

Therapist
Hours
Sunday Hours

Evening Hours
Population
Teens

Adults
Couples
Challenges
Abuse

Addictions

Anxiety

Couples

Depression

Sexuality
Modality

Behavioral Therapy

Cognitive Therapy

Mindfulness
Education:Doctor of Philosophy in Social Work
Masters in Social Work
Masters in Education
Licensure: LCSW-C, supervisor, addiction counselor
Specialty Training: mindfulness, addictions, domestic abuse
Experience: 36 years of clinical and school based counseling
Joined RCC: 2010 (founder)
Dr. Michael Freedman is a licensed clinical social worker and supervisor with over 36 years of experience. He earned Bachelors and Masters degrees in Education, and a Masters and Doctoral degree in Social Work. He is additionally certified in Chemical Dependency and is a team leader on the Baltimore County Public School Traumatic Loss Team. Dr. Freedman also received rabbinical ordination from Yeshiva Keter HaTorah in Israel. He has been with Baltimore County Public Schools for the past 32 years as a social worker, crisis interventionist, and school counselor. Prior to that he was a psychoeducator in the Forbush School at Sheppard Pratt Hospital
Dr. Freedman has presented at state, national, and international conferences on a variety of mental health issues. He is certified as a Clinical Supervisor by the Board of Social Work Examiners. He is a Field Instructor for University of Maryland Baltimore and Morgan State University, and was a Teaching Assistant at University of Maryland School of Social Work. He has been consulting with families for many years and ran a MASK group for parents, with acting out teens, in Baltimore. Dr. Freedman has worked with Project Shofar (Project CHANA) and served as the clinical director of the Shield of David Recovery Center.
Dr. Freedman is the founder and clinical director of Recovery Counseling Center, LLC since 2010. His mission is to provide evidence-based professional counseling services to clients in need based on offering effective up-to-date interventions, a convenient location, flexible hours, multicultural sensitivity and by accepting insurance. Dr. Freedman and his wife, Dr. Janice Freedman, a dentist, are Baltimore natives, who are passionate about family, wellbeing and community activism.
Dr. Freedman and his associates look forward to speaking with you about working together.
Avi Feldman, M.S. LCPC • LASTING SOLUTIONS
Clinical Supervisor and Clinical Therapist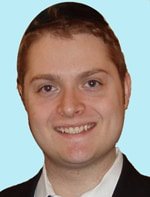 Role
Administrator

Therapist
Hours

Weekday Hours
Sunday Hours

Evening Hours
Population
Teens

Adults
Couples
Challenges

Addictions
Anger Management

Anxiety

Bipolar

Depression
Modality

Cognitive-Behavioral Therapy (CBT)

Eye Movement Desensitization and Reprocessing (EMDR)

Psychodynamic

Solution Focused
Education: M.S. Mental Health Counseling
Licensure: LCPC, Approved supervisor
Specialty Training: Anger Management, Substance abuse, gambling addiction, EMDR
Experience: 7 years as a licensed psychotherapist
Joined RCC: 2015
Avi Feldman, MS, LCPC holds a Masters degree in Mental Health Counseling from Touro College and is a Licensed Clinical Professional Counselor. He is a Maryland certified Clinical Supervisor (Maryland Board of Professional Counselors). After earning his MS in counseling, he gained valuable specialized training while attending the Family Therapy Training Program at the prestigious Ackerman Institute in New York City, Center for Alcohol studies training program at Rutgers University, Solution Focused training at the University of Wisconsin, and the Gambling addiction training program at the University of MD. Avi has been working in mental health clinic settings since 2009 including work as a drug rehabilitation specialist and supervisor. He has extensive expertise in working with teens, adults, and families who are experiencing challenges and sensitive issues related to addictions, depression, anger and abuse.
Avi's approach includes Solution Focused and Person Centered techniques while incorporating a wide range of interventions that are custom-tailored to the person's unique situation to get the best possible outcome. In using a holistic perspective that includes healthy lifestyle coaching, he finds that clients can achieve more consistent and long-lasting results.
Ina Schwob, MSW, LCSW-C • SENSITIVE GROWTH
Clinical Therapist
Role

Therapist
Hours

Weekday Hours

Evening Hours
Population
Children
Teens

Adults
Challenges
Abuse
ADD/ADHD
Anger Management

Anxiety

Bipolar

Communication

Depression

Parenting Skills

Religion

Sexuality

Trauma
Modality

Cognitive-Behavioral Therapy (CBT)

Mindfulness

Psychodrama
Education: Masters in Social Work
Bachelors in Human Services
Licensure: LCSW-C
Specialty Training: Certificate in Advanced Trauma Treatment Levels I
and II from the Institute for Advanced Psychotherapy
Training and Education
Experience: 18 years
Joined RCC: 2015
Ina Schwob, MSW, LCSW-C is a licensed clinical social worker who graduated with a masters of social work from Wurtzweiler School of Social Work at Yeshiva University. She counsels children, adolescents and adults suffering from behavioral issues, anxiety and depression. She employs therapeutic self-healing, reflective and creative techniques in order to empower her clients to become more in touch with their unique inner strengths and capabilities. Ina also specializes in treating victims of trauma and abuse. She is certified as a trauma therapist. Using a strength-based approach, she affords clients the opportunity to explore their past in a safe,non threatening environment in order to discover a healthy and hopeful future. She is a compassionate, insightful, goal-oriented therapist who facilitates self growth and a healthy potential. Ina enjoys spending time with her family, engaging in outdoor activities and relaxing with a good book.
Support Staff
Rachel Cohen, BA • CUSTOMER SERVICE
Administrative Assistant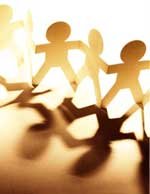 Role
Support Team
Education: Bachelor's degree in Biology from Gratz University
Pursuing a Bachelors of Nursing from Towson University
Experience: Active volunteer in Sinai Hospital Emergency Room and Rehab Center. JBZ Management LLC, Admin
Joined RCC: 2018
Rachel is a personable and caring team member who aims to assist all clients and their needs. She is organized and efficient and helps Recovery Counseling Center run smoothly throughout the day. She is happy to help you in any way she can, just ask.
Contact Us
RECOVERY COUNSELING CENTER, LLC
2833 Smith Ave #419
Baltimore, MD 21209

443-681-9150


1-877-715-7229


Office@RCCBaltimore.com
We want your opinion. Please share with us HERE.